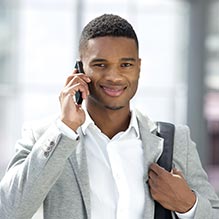 Our mission at Ridge River Learning Exchange is incorporating years of expertise and knowledge with originality, creativity, and innovation to provide an unrivaled solution for all educational needs, no matter how trivial or complex.
Designed for excellence, Ridge River Learning Exchange consists of effective and knowledgeable consultants who can offer an extremely high level of services with exceptional professionalism. The task of creating effective strategies are established by using a team approach adhering to the Mission and Value Statements of our organization.
Ridge River Learning Exchange brings forth integrity and accountability to educational consulting while helping academic organizations by providing the tools and resources required to improve value, climate, opportunity and enhancement of learning.
Ridge River Learning Exchange was established in 2007 as an organization with one mission in mind - advance education. Several years later, Ridge River Learning Exchange has a new undertaking - create a contemporary educational consulting service that will encourage research, assist in decision making, provide learning opportunities, and offer the sharing of knowledge, all based upon a modern approach.
Our organization offers a wide range of consulting services with the necessary tools and expertise to help satisfy your needs. The core of our philosophy is to partner with our clients from start to finish, focusing on needs assessment, analytical and critical thinking, producing new ideas, and finally, developing effective strategies geared towards high quality and scalable solutions.
Ridge River Learning Exchange, by means of our internal think tank group, can perform various types of research in surveying students, staff, parents, and the community at large, bringing forth data that can be used in driving a worthwhile solution.
The business of research-based decision making provides a well-informed perspective to various types of problem solving techniques. The importance of understanding the impact of data-based decision making is key when the desired outcome is to leverage information to form a positive deliverable.
From tackling important operational decisions, assisting in reaching milestones, designing educational plans, performing research, motivating staff, and finally promoting staff and student leadership concepts, Ridge River Learning Exchange is ready to be a partner in creating a window of opportunity while providing solutions.
Our job at Ridge River Learning Exchange is to guide your organization on the path of success. As a professional Educational Consulting Firm, guaranteeing positive results is part of our mantra. Fueled by the commitment of excellence, going the extra mile is not just a tag line, it is our culture.
The state of being simple, uncomplicated, or uncompounded is what separates us from the rest. Far too often, consulting firms add unnecessary complexity to a solution, which results in a negative outcome. Keeping our solutions simple, allows for Ridge River Learning Exchange to offer a best approach in finding a solution that is not only effective, at the same time acceptable.
Far too often customers are described as ordinary clients. Ridge River Learning Exchange believes that there is no such thing as an ordinary customer. There is nothing ordinary about our clients. Every client is special, Every Client is Important, Every Client Carries the Power of Impacting Others, and finally, Every Client Holds Value.
The core beliefs found within our internal culture strives to develop partnerships with a combined sense of trust, allowing for Ridge River Learning Exchange to provide outstanding service to our extraordinary customer base.
As far as our team goes, we're a nimble and knowledgeable group. We take a team approach to creating strategies and making certain everyone is on board and up to speed. And that includes our clients, their employees, and the community at-large, which makes things a lot easier and makes people feel valued when they are included. That's what helps set our company apart and it also helps ensure success for our clients.